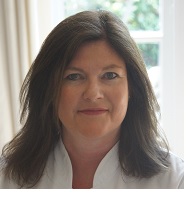 I am a fully qualified practitioner in Reflexology. I qualified from the highly esteemed Maureen Burgess School of Reflexology at St. Mary's Hospital in Roehampton, south-west London, over 10 years ago. I am a full member of the Association of Reflexologists.
I live in Putney and work from home, as well visiting clients locally in their own home and on-site at various companies. I also give treatments twice a month at the Bank of England Sports Centre in Roehampton and on Fridays at the Putney Pharmacy, on the Upper Richmond Road in Putney.
I have a broad base of clients from East Sheen, Barnes, Roehampton, Wandsworth, Wimbledon, Southfields, Fulham, Parsons Green and Kew and my clients ages range from 9 years - 76 years.
After working in television for over 15 years, I was looking for something completely different. I had my first Reflexology treatment in Hungary and, although I did not really know much about what was happening, I found it very powerful, relaxing and my body immediately started responding. I decided to take Maureen's course and explore Reflexology further.
I absolutely love my work. I find it so rewarding to see clients taking a 30 or 60 minute break from their hectic lives and totally relaxing and so giving their bodies a chance to rebalance and become more centered. I passionately believe Reflexology treats the whole person, holistically and supports and promotes well-being on all levels.

I first went to see Ali about a year ago when I felt I would benefit from some extra stress management support. Ali very clearly explained her process and how she works and I felt an immediate benefit following the first session. I now try to see Ali once every 4-6 weeks to help keep me on the straight and narrow, and I would have no hesitation in recommending her services. It is an extra benefit that she is flexible as to where she works, so she comes to my house if I am particularly short of time.


Jenny, East Sheen
For more information or appointments, please complete and submit the form below.