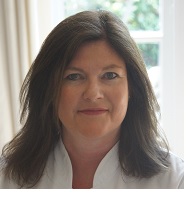 I am a fully qualified practitioner in Reflexology. I qualified from the highly esteemed Maureen Burgess School of Reflexology at St. Mary's Hospital in Roehampton, south-west London, over 14 years ago. I am a full member of the Association of Reflexologists.
I live in Putney and work from home, as well visiting clients locally in their own home and on-site at various companies. I also give treatments twice a month at the Bank of England Sports Centre in Roehampton. In addition to this, I also practise at Kew Osteopaths on some Tuesdays and Fridays.
I have a broad base of clients from East Sheen, Barnes, Roehampton, Wandsworth, Wimbledon, Southfields, Fulham, Parsons Green and Kew and my clients ages range from 9 years - 76 years.
After working in television for over 15 years, I was looking for something completely different. I had my first Reflexology treatment in Hungary and, although I did not really know much about what was happening, I found it very powerful, relaxing and my body immediately started responding. I decided to take Maureen's course and explore Reflexology further.
I absolutely love my work. I find it so rewarding to see clients taking a 30 or 60 minute break from their hectic lives and totally relaxing and so giving their bodies a chance to rebalance and become more centered. I passionately believe Reflexology treats the whole person, holistically and supports and promotes well-being on all levels.

I was having difficulties conceiving my third child a few years ago when I went to Ali for some reflexology and I became pregnant within 2 sessions. I have been back many times for various reasons especially stress and have found her treatments highly effective and wonderfully relaxing every time.


C.H., East Sheen
For more information or appointments, please complete and submit the form below.